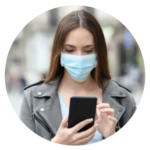 This app will help communities come together
to purchase groceries for each other.
The wishing hearts of the world and the buying hearts
coming together to feed each other.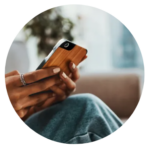 Imagine being able to contribute to someone's groceries
with one click on the new G Forward app or with one click
post your groceries and become a G forward recipient
and have them paid for by a G Forward contributor.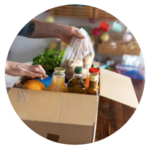 Coming soon in June of 2021 you will be able to download
the G Forward app and become a grocery recipient or a contributor or both.
As a recipient you post your groceries and as a contributor
you pay forward grocery recipients post.
G Forward!

The new way to Pay it Forward with Groceries!
The joy of giving and receiving.
G Forward!

The best way to give the gift of groceries.
Experience the joy of giving and receiving.
Mission Statement

& Our Vision
Our Mission Statement
GForward is working to connect the giving hearts of the world to the receiving hearts of the world in order to eliminate the stress of putting food on the table.
Our Vision
At GForward, we envision a kind and giving community that has a simple and easy method at their fingertips to be able to express their generosity to people through the gift of groceries and we are committed to making access to food a simple process into the future.
We would like your feedback.
Also, any issues? Let us know so we can help you.